WELCOME TO THAI PATTARA RESTAURANT
Thai cuisine is rightfully considered one of the best in the world. The main reason for such popularity is not only the amazing combination of sweet, spicy, bitter, salty and sour flavours in almost every dish, but also the fact that its main ingredients have many beneficial properties, help digestion and strengthen the immune system. In our authentic restaurant, all the traditions of Thai cooking are observed and we invite all lovers of this amazing cuisine to join us at «Thai Pattara» Restaurant on Begovaya 26.
OUR CHEF
Each authentic dish is made especially for you, it can be made to suit your specific requirements, spicy, medium spicy, mild - up to you! Look forward to meeting you soon. From Thai Pattara Staff and Management.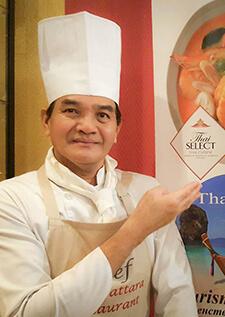 Mr. Prasart Saengtupthim
(Chef Mike)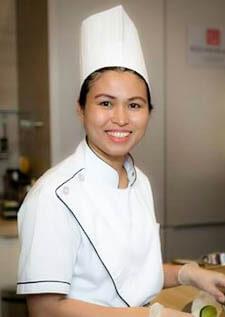 Ms. Ramphueng Phringphor
(Chef Julia)
You will always receive a traditional Thai Welcome and hospitality like no other, you will be made to feel at home and definitely receive "Service with a Smile!"